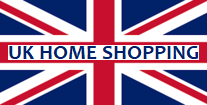 UK Home Shopping > Books & Magazines
Sub Categories - None
---
Book Depository
Offering more than 20 million titles, Book Depository is justifiably proud to also offer free delivery on all orders worldwide on every order - publishing real prices with no nasty 'add-ons'. Book Depository provide competitive prices including great discounts on bestsellers and future releases. Book Publisher is famous online for its unparalleled stock availability, meaning they're more likely than other book sellers to have the book you are searching for.

Fiction-Net
Fiction-Net is a long-established UK book reviews website, reviewing predominantly fiction books and interviewing best-selling novelists for more than twenty years. Established back in 1999, Fiction-Net includes reviews of books from many fiction genres and features exclusive interviews with best-selling authors including Mike Gayle, Lisa Jewell and Victoria Routledge.

Hearst Magazines - Cosmo, Esquire, Bazaar, Elle & more
Hearst Magazines is the most popular digital and print magazine subscription service in the United Kingdom, distributing UK favourites Cosmopolitan, Country Living, ELLE, Esquire, Good Housekeeping, Inside Soap, Prima, Red, Men's Health, Women's Health and many more publications, available at significantly discounted rates on newsagent prices. Magazine subscriptions are an excellent gift idea and to add this train-of-thought, Hearst Magazines also supply amazing 'Beauty Boxes' such The Good Housekeeping Beauty Box, The Red Beauty Box, The Cosmopolitan Beauty Box and The Harper's Bazaar Beauty Box. See the Hearst Magazines website for more information.
IngramSpark Book Self-Publishing
IngramSpark is an award-winning independent book publishing platform, offering authors and publishers the ability to create professional print books and e-books. Your published book is available to more than 40,000 retailers and libraries, in stores and via IngramSpark's global distribution network including including Amazon, Apple, Barnes & Noble, Kobo and independent bookstores. Authors can choose from numerous format and binding options, ie. dozens of trim sizes, premium colour or black and white, e-books, hardback and/or paperback. In addition to the UK, IngramSpark also publish books for authors located in Canada, Ireland and the USA.

Scholastic children's books
Scholastic is a trusted children's books brand with both schools and parents. Offering great prices, Scholstic has a wide reach into UK schools and helps them to keep their libraries up-to-date with free books. For every order received of £10 or more, Scholstic donate 20% to the school of the customer's choice to spend on books and resources, including free delivery. Scholastic aim to inspire a lifelong love of reading in children.
Waterstones books online
Since its launch in 1982, Waterstones has grown to become an icon of the British cultural landscape. As the last surviving national bookshop chain, Waterstones is proud to have fought off the perceived threat of e-readers and online competition to begin a programme of active expansion. Recent years have seen fresh shops open around the country and sites either move or be upgraded. Buying your books from the Waterstones online bookshop is a great way to receive excellent service at competitive prices and also get the feel-good factor of supporting your UK national book shop chain.
Foyle's books
Offering a wide range of books from a wide range of genres, free delivery, specialist books, sheet music, signed copies and more, Foyles boldly claims to be "the world's most famous bookshop with over one hundred years of trading history". As well as free postage, Foyle's UK customers enjoy regular discounts and promotions. Foyle's London-based five-floor flagship store stocks an unparalleled range of 200,000 different titles in fifty-six specialist departments.
Anthem Magazine Publishing
Anthem is responsible for publishing some of the UK's best-known and regarded magazines, plus some specialised topic magazines as well. Anthem publish the UK's number one vegan magazine (Vegan Food & Living), the dedicated female running coach magazine (Women's Running UK), the world's best-selling dot-to-dot magazine (Ultimate Dot2Dot), the only 1980's pop magazine (Classic Pop), the only UK Italian lifestyle magazine (Italia!) plus several others. Subscribers can buy a seriously discounted annual subscription or simply buy one issue at a time. Readers can cancel their subscription at any time.