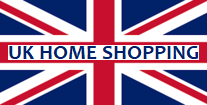 Sub Categories - None
---
Wellpack

Wellpack is a packaging and office removal supplies specialist with thousands of 'must have' items, always essential when moving office or sending a large delivery. Wellpack stock tens of thousands of products that serve all business sectors in the UK, offering next day delivery or for the most urgent office moves, SAME day collection. Typical items an office might need when moving include boxes, bubble wrap, air cushion pillows, parcel mailing bags, wrapping tape, paper, void fills, foam protectors, cardboard, furniture covers, bin bags and wipes, office shredders, pallet boxes and potentially so much more. Wellpack can supply all your office moving needs in one straightforward order.
Crunch accounting

Crunch can help any self-employed UK business with accounting software, services and plenty of free advice along the way. Anyone can get started with Crunch's benefits by arranging a completely free thirty-minutes consultation to answer any questions you might have with Crunch's - their own words! - 'genius small business advisors'. Now, there's modesty for you! Rated 'Excellent' on TrustPilot by existing users and clients, Crunch provide many low-cost, fixed-price software and online and/or offline service packages as well as an 'Always Free' package for sole traders and limited companies. Thousands of UK businesses rely on Crunch to take away the usual hassle and potential headaches of business accounting - always at hand to guide you around the pitfalls that the Inland Revenue would love you to fall into, including tax reporting, Self Assessments, payroll, expenses, book-keeping and much more. Crunch is keen to point out that they're not just another software provider, instead offering unlimited support and genuinely expert advice from a friendly, talented client management team and chartered certified accountants.
Red Bus Cartridges

Red Bus Cartridges is a UK based company offering high quality remanufactured inkjet and toner cartridges. If you prefer, you can also/alternatively purchase the leading original brands. As ink and toner experts, the staff at Red Bus Cartridges are available to assist with any of your printing requirements or questions. All Red Bus cartridge products come with free next day delivery plus full money back guarantee.
UK Office Direct

Established in 2002, UK Office Direct sells an extensive range of roughly 30,000 office products including most popular brands and is an ideal supplier for small to medium size businesses, government and educational establishments along with home users. Delivery is nationwide and is on a next working day basis via national couriers. Supplies immediately available include office stationery, furniture and technology products.
Weather Spares


Weather Spares provide a range of equipment covering all needs and budgets from a simple thermometer to a complete automatic Wi-Fi enabled weather stations that sends data to online services such as Weather Underground and the UK Met Office. This allows you to monitor the conditions at the station on a smartphone app or website. Weather stations are often located in harsh environments and exposure to heat and moisture can mean that replacement parts are required. Weather Spares offer a full after sales service and are able to supply spare parts to customers should they be required or additional equipment for those that wish to expand their weather stations capabilities.
Novatech


Novatech has been providing technology for professionals and enthusiasts for roughly thirty years. From an engineering background, Novatech has evolved into one of the UK's most trusted technology providers by having great people, focused on delivering great value for our customers. More than 200 people work at Novatech and every one of them is involved in providing amazing machines with a guiding aim to let clients get on with running their business without having to worry about IT. Novatech aim to become your trusted partner to ensure that you get the right solutions, installed and working properly, on time and on budget.
PalletOnline


PalletOnline is the number one pallet delivery network across the UK. PalletOnline deliver pallets the next day throughout the UK and also deliver into major European locations. PalletOnline is the only pallet network that's a 'preferred carrier' into Amazon fulfilment centres. PalletOnline is used by masses of FBA (Fulfillment by Amazon) sellers to send goods and is the top expert in the industry. Book before 11.30am on weekdays for a same day collection.
Filofax

Launched in 1921, today Filofax is contemporary and fashionable with exciting, colourful and diverse product ranges. Filofax has the largest range of personal organisers, diary refills and tablet Cases for Apple and Samsung products in the UK. As Filofax is such a well-known brand, the word has become the generic term for personal organisers in the UK, much like Hoover is for vacuum cleaners and Sellotape is for adhesive tape. Filofax say that 'Time is precious' and suggest that with a little help organising and with careful planning, you can have it all.
ADLER business gifts


ADLER Business Gifts is a UK and international leader of promotional products and business gifts for professionals with more than 70 years experience in the industry. ADLER can supply a wide range of items that can be personalised with your logo or advertising message with more than two thousand items to choose from, available to browse through on ADLER's website. Business gift ideas include pens, notebooks, key rings, mugs/cups, bags, water bottles, polo shirts, t-shirts, umbrellas... and so much more.