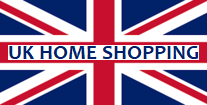 Sub Categories - None
---

Pancreatic Cancer UK
Pancreatic Cancer UK is a desperately underfunded charity, supporting those affected by pancreatic cancer and investing in ground breaking research, lobbying for greater recognition of the disease. A donation of just £10 a month will fund a call to their support line, allowing one of Pancreatic Cancer UK's specialist nurses to provide expert help to a person affected by pancreatic cancer. A gift of £25 a month will help fund cutting-edge research that can transform the future for people with pancreatic cancer.

PDSA Charity pet insurance
PDSA is the UK's leading vet charity, providing every year treatment for millions of poorly pets across a vast network of pet hospitals. PDSA is a leading authority on all things related to pet welfare and health, providing free veterinary care to the sick and injured pets of people in need and promotes responsible pet ownership. PDSA has teamed up with Ultimate Insurance Solutions to offer PDSA Pet Insurance. Ultimate Plus offers peace of mind for the lifetime of your pet with £8,000 of vet's fees included. Every policy includes access to a range of helplines including PDSA petanswer, a dedicated 24/7 advice helpline. Every policy sold contributes to PDSA's life-saving charity work, caring for sick and injured pets across the UK.

The Big Issue magazine
The Big Issue magazine was launched in 1991 to help the homeless and vulnerably housed. The Big Issue's slogan - 'A hand up, Not a hand out' - perfectly sums up how The Big Issue helps thousands of people to make their own way back into society. We've purchased The Big Issue magazine many times and find it to be a brilliant, really interesting read with loads of varying content. If you've never purchased a Big Issue then we urge you to do so - regularly. You can also donate any amount online.

Social Stories Club
Social Stories Club is on a mission to shine a light on social ventures across the UK, making socially-conscious gift hampers where every product inside the gift supports a different social cause. Through one gift, you can help reforestation, reduce food waste and support disadvantaged communities. Social Stories Club's gifts have been featured in The Sunday Times, Glamour Magazine, The Herald, Refinery29, Social Enterprise UK, The Big Issue and The Scotsman. Gift hampers include luxury tea, biscuits, chocolate bars, honey, coffee and many more delicious treats that reward your taste buds and at the same time, help others in need. A win-win.
Samaritans suicide prevention
Samaritans is a charity dedicated to suicide prevention, receiving 15,000 calls for help every day. This one is particularly close to our hearts, as it will be for many of you reading this. Every 90 minutes someone in the UK or Ireland dies by suicide. Suicide is a difficult topic and this isn't the place to go into lots of detail but it's a lonely, hopeless-feeling experience and we are extremely grateful to The Samaritans for all the amazing suicide prevention work that they do. The Samaritans online shop sells carefully sourced well-being gifts. Good for the body, soul and planet. All profits from the Samaritans online shop are used to enable its staff to be there, 24/7, for anyone who needs someone.

Cancer Research UK Shop
Always likely to be a contentious listing here at UK Home Shopping, there are two distinct 'sides' of the 'argument' when it comes to Cancer Research UK. On one hand, it is by far the UK's biggest and most funded UK cancer charity and is a very popular donation destination. However, Cancer Research UK has always been rumour-rife with allegations of wasting money that could be better spent on cancer curing research. Worse, there is talk of misspending and over-payment of its top-level staff (the CEO earns a cool quarter of a million pounds a year). It's down to you but this particularly charity just seems too big not to list on our charity page.