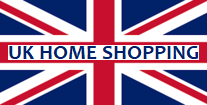 Sub Categories - None
---
CPD Online College


Offers a wide range of online short courses all with CPD certification and next day certificates. CPD's simple and intuitive platform makes studying a course easy for both business and individual users. A fully recognised course is required of many job roles and industry professionals and CPD Online College help to ensure people are fully compliant with legislation and best practice. Many students return to study with CPD multiple times.
Learning247

As one of the market-leaders in distance-learning and self-study multimedia-based training, Learning247 provides the most cost-effective route to enable you to update and improve upon your skills and all without the massive prices that are regularly seen throughout the training industry. Learning support and training is available for IT certification, web and graphic design, business and accounting, project management, CAD, lifestyle, health, social care, personal development, languages and more.
Embrace Learning

Embrace Learning consists of a team of educationalists, developers and designers dead-set on providing its clients with e-learning that is cost-efficient, engaging and effective. Since 2004, Embrace Learning has been working together to design, write and build e-learning courses that are up-to-date and relevant to today's workforce. Embrace Learning offer an extensive range of high quality off-the-shelf courses and all are updated in accordance with new legislation and government guidelines. Embrace Learning can also build bespoke courses and convert existing classroom-based material to your specification.
Preply online language tutors


Preply helps language learners to connect with expert online tutors, helping Brits to enhance their skills by discovering the world that opens up when you learn French, German, Russian, Spanish or whatever language(s) you want to explore in more detail if already part-tutored or learn from scratch as a complete beginner. Preply is a 'marketplace' where UK learners can find one-on-one online experienced tutors from over the world for personalised learning lessons. More than 100,000 language students are making real progress right now with one-on-one lessons online, thanks to Preply. With more than 12,000 qualified teachers, you are sure to find the right tutor to guide and prepare you to help achieve your goals and immerse yourself in a new culture. Preply delivers so much - expert help whenever you need it, succeed in your career by developing your working vocabulary and communicating clearly in different languages, learn to speak naturally to make a good impression and build trust in any language. You can request a private tutor - simply post your requirements and let the tutors find you. It's good to read the many success stories where Preply tutors have helped thousands of people prepare to speak confidently in a new language. You can book lessons in seconds via desktop or mobile and arrange to take them at anytime to suit your own busy schedule.