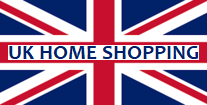 UK Home Shopping > Entertainment
Sub Categories - None
---
C.Scope metal detectors
Formed in 1975 and located in Ashford, Kent, C.Scope Metal Detectors is Europe's favourite metal detector manufacturer, having been making the best detectors for more than forty years. Being based in the UK allows C.Scope to manufacture detectors that are suited to our own soil conditions, giving you the edge over imported equipment. These metal detectors provide endless fun, excitement and entertainment but they are not toys - these are serious quality metal detectors that put you up with the keenest enthusiast. C.Scope's metal detectors have been responsible for many interesting and important finds, some of which are on display in the British Museum in London.

Startselect UK prepaid codes
Startselect has been offering prepaid codes, entertainment-package subscriptions and digital games throughout the UK and Europe since 2009. As an official licensed retailer, all of Startselect's products and codes arrive directly from the publishers. Whether you are looking for iTunes or Google Play credit to buy a new app, PlayStation, Nintendo or Xbox prepaid codes to buy games or additional content or a Netflix or Spotify prepaid card to renew your subscriptions, Startselect has you covered and can get them online for you. There's no need to go to the shop thanks to Startselect's digital codes. There's also a far wider range of payment methods than is provided at the actual gaming and entertainment platforms, allowing you to buy all your digital products and codes with your own preferred payment method, all from one website.
Tiger Music instruments
Tiger Music is a very successful UK online musical instrument and accessory retailer, selling to music lovers great-value musical instruments. Tiger Music's team share an enthusiasm for music but their real passion is to make playing an instrument accessible and affordable for all. Tiger Music aim to dispatch all ordered items within 24 hours of receipt.

Zavvi
Zavvi UK has established itself as a specialist entertainment retailer for ever-popular video games, consoles, DVD's, Blu-ray and an exciting selection of exclusive Steelbooks, not to mention a great range of clothing, toys, gadgets and more. Whether you're looking to find a DVD for a great night in, interactive game for endless hours of entertainment or the latest from the music scene you'll find it all and more at Zavvi.
ShowFind tickets
ShowFind sells discounted online tickets to various forms of entertainment, including attractions such as castles, food and drink events, sport, theme parks and zoos. You will also find the cheapest prices at ShowFind for shows and theatre including musicals and plays such as Mamma Mia, The Lion King and The Mousetrap. You can purchase tickets only or opt for a combined 'show and meal' deal which can include overnight accommodation.

DJM Music instruments
DJM Music is an online musical instrument and accessories retailer, established more than twenty years ago. DJM sell their instruments via their website store and through other market places such as Amazon, eBay and Tesco. As for customer feedback, DJM Music has a Five-Star TrustPilot score based on over 750 reviews as well as over 40,000 reviews on Amazon and more than 40,000 reviews on eBay. That's a lot of positive feedback for DJM Music.

Theatre Tickets Direct
Theatre Tickets Direct provides customers with half price and discounted theatre tickets for London musicals and plays, as well as regular price tickets when discounts are not available. Theatre Tickets Direct also offer show and meal packages and access to hotel and flight bookings. Theatre Tickets Direct has a large database of discounted tickets that can be purchased securely online, even months in advance. The site offers a complete list of shows that are playing in the West End and also relevant information such as reviews, prices, timings, venue and theatre information, seating charts etc.
The Retro Store
The Retro Store offers four unique subscription boxes for casual or collector fans of vinyl records, cassette tapes, comic books and/or video games. From Nintendo 64 to Bruce Springsteen, The Retro's online shop can deliver the classics month-after-month. The Retro Store's customer age range varies considerably - including younger people looking back to a time before they were born and discovering a golden era for the first time, plus of course the older, more experienced generation frequently want to look back on their past and enjoy some well-deserved nostalgia. Featured in several magazines and publications including GQ and The Telegraph, The Retro Store is worth checking out regardless of your age. You are guaranteed to find music, games, comics and more that bring back strong memories or enlighten you as to a glorious past that you can now take part in. Either way, you're a winner at The Retro Store.