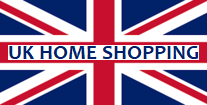 UK Home Shopping > Games & Toys
Sub Categories - None
---

The Entertainer Toy Shop
The Entertainer Toy Shop offers customers a wide range of toys and games for all ages. With more than 100 stores across the UK, The Entertainer's current range includes action toys and figures including Minions, Power Rangers Transformers and Star Wars, dolls such as Baby Annabell, Lalaloopsy and Disney Frozen, collectible toys including Lego, Shopkins and Sylvanian Families, plus baby and pre-school toys such as Peppa Pig, Thomas and Friends and VTech. The Entertainer's website is easy to use and navigate. It features 'shop by brand and type' as well as a present-finder which will help you to find the perfect toy for any child by simply choosing an age and budget.
365Games
365Games was founded in 2004 and rapidly became a key player in the sale of video games online. All these years later, Games365 is now a serious international player, retailing not only video games but everything else in the entertainment spectrum from board and card games to gifts and gadgets. Just a small selection of fun stuff available at discounted prices at 365Games includes video games (PS4, Xbox One, Nintendo Switch, PC, Wii U, 3DS, PS3, 360, Wii and all older formats), board and card games, toys, gifts and gadgets, Blu-ray, DVD, Blu-ray 3D and experience days for an unforgettable gift for someone else or for yourself!

Hamleys
Open with its Regent Street store since the year 1760 and offering more than 250 years of providing the best toys and games, Hamleys is now also the UK's biggest online toys and games store, offering quick and easy hassle-free toy and game shopping for all the family. Choose from thousands of the latest toys including all your favourite brands as well as Hamleys own collection. Choose from soft toys, 'build-it' toys, dolls, arts and crafts, action toys, games (including board games), outdoor fun games and vehicles, preschool toys and games and loads more.

Winning Moves games
Founded in 1997, Winning Moves is a games company making well-known family favourites such as Top Trumps, Monopoly, Cluedo, Risk, Connect 4, Pass The Pigs and many more. Winning Movies is also the proud exclusive producer for football and specialist editions of the board games Monopoly and Cluedo, involving football giants like Liverpool, Barcelona and Real Madrid. There are also special editions for Game of Thrones and Harry Potter.
G2A UK games
G2A is the largest gaming marketplace in the world with more than 60,000 products including PC games, Steam games, prepaid cards for consoles, skins, consumer electronics, gaming PC's, mouses, keyboards, geek merchandise and more. G2A is known for having great discounts and as a sponsor of eSports and influencers around the world. G2A has more than 200,000 sellers and 60,000 products in addition to attractive pricing.

UK TV board games
UK TV is a website that provides loads of interesting background stories and details about famous UK TV quiz shows. You can buy the board game for many of these TV shows, some which are no longer made and others still popular and shown on UK TV today. The UK TV website has board games to buy online for the shows Blockbusters, Bullseye, Deal Or No Deal and Wheel Of Fortune with loads more available via an arrangement with Winning Moves games so that you can also enjoy a game of Friends, Harry Potter, Only Fools & Horses and Disney classics from the comfort of home.

PoundToy
PoundToy is a family operated business with a mission to deliver safe, affordable and quality products which are responsibly sourced and complement childhood through fun, learning and exploration. PoundToy's online shop has an impressive and extensive range of games and toys that cost just one pound. We even found toys in the special offers sale that PoundToy are selling for just 25p each! PoundToy wants to be your first click when you want to buy high quality, branded character cheap toys and games for children of all ages, at prices that PoundToy reckon cannot be beaten.
Toy Star
Toy Star is an online retailer specialising in toys, ride-ons and sports equipment for children aged three years and over. Toy Star aim to encourage active, creative and imaginative play through the power of fun, being committed to supplying children with fun and exciting toys to contribute towards a memorable childhood. Toy Star is passionate about designing toys which help children learn, develop and discover hidden talents at an affordable price whilst continuing to deliver exceptional quality.