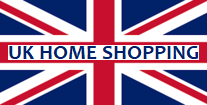 UK Home Shopping > Health & Beauty > Skincare
Sub Categories - None
---

dermoi Skincare Hub
dermoi is a 'Skincare Hub' consisting of skin experts who care about skin health. All products and treatments at dermoi are ingredient-focused and designed to give the best results. As well as being the UK's fastest growing cosmeceutical-only skincare hub, dermoi is also providing home treatments within people homes through its online booking platform. At the core of dermoi is the belief that healthy skin is a key part of a healthy lifestyle and overall wellbeing with this being achieved when advanced, results-driven products are combined with the knowledge and expertise of an aesthetician who can guide you on your journey to healthy, youthful and radiant skin. dermoi offer subscription packages (with your first month paid free and a 'cancel anytime' promise) that include extra benefits of bespoke facial treatments, personalised advice, clinically-proven daily skincare, nutraceutical skin supplements and more.

Amie Skincare
Created by leading beauty expert, Fiona Parkhouse, Amie is an award-winning British natural skincare brand. Containing 95% natural plant and botanical extracts, and free from harsh and aggressive chemicals, Amie's effective formulas are your skin's best friend. Amie was inspired by Fiona's quest to find an effective, affordable skincare range for her own daughter, Samantha, age 12, whose skin was sensitive and problematic.
Nakin Skincare
Nakin is a British brand that produce high performance natural anti-ageing skincare. Nakin Skincare believe in natural and ethical living and Nakin's whole ethos is natural beauty for people that want beautiful skin at every age. Nakin utilise inspirational and exceptional plants to promote and heal skin. The exclusive range has been developed with powerful plant anti-agers such as Hibiscus, Pomegranate and Hyaluronic Acid to beautify naturally. The range includes everything for a complete face care regime and each product offers solutions to primary age concerns such as lines, dehydration and dullness.

Executive Shaving
Executive Shaving is a leading online retailer of shaving and grooming products with a wealth of shaving experience and product knowledge to answer any shaving query. The aim is for everyone to get the closest, smoothest shave every time without any irritation. Executive Shaving stock well known and niche brands including Simpson, Castle Forbes, Muhle, Merkur of Solingen, Geo F Trumper, Taylor of Old Bond Street, Arran Scents of Scotland, Alvarez Gomez Agua de Colonia, Feather, GB Kent, HeadBlade, Proraso, Truefitt & Hill, Daines & Hathaway, Saponificio Varesino, Extro Cosmesi, plus Executive Shaving's own brand and many more.

Gatineau Skincare
Gatineau's pioneering research and development has resulted in cosmetic breakthroughs that have been stepping stones for the skincare industry. Gatineau combines natural ingredients with cutting-edge biotechnology to create an advanced range of skincare products. Rooted in beauty therapy, Gatineau's salon-quality products have been developed alongside a range of beauty treatments and are used by skincare professionals worldwide. Specialising in anti-ageing, Gatineau's products provide highly visible results for a younger-looking you.

Skin365
Skin365 is an online and live professional resource that customers can access free, 365 days of the year via live chat or phone to a real UK qualified skincare professional. Skin365's passion is to focus on introducing clinically proven products and stock a wide variety of high quality brands such as Beaute Pacifique, BioExcel, Cerepharma, Nutrakos, Skinade and VidaForYou, Skin365's new Vegan skincare line.

Botanycl natural skincare
Botanycl launched in January 2018 with SkinClear Elixir, a 100% plant-based supplement which has since received hundreds of five-star reviews from customers in the UK and around the world for clearing their skin and improving their self-esteem. The product's success with customers has led to articles and recommendation features in newspapers and magazines such as The Daily Mail, The Sun, Glamour magazine and lots more. SkinClear Elixir contains active botanicals proven via research and testimonials to address problem-skin gently and effectively at the root.