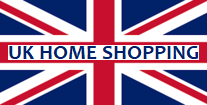 Sub Categories - None
---
Gold Boutique
Gold Boutique's popularity has transformed this jeweller from one of the UK's best kept jewellery secrets to one of the internet's fastest growing jewellery stores. By utilising state of the art manufacturing techniques and cutting edge design processes, Gold Boutique brings customers the very latest jewellery designs for less. Gold Boutique's three step philosophy is simple - quality, design and affordability. We predict the Gold Boutique brand will continue to grow from strength to strength. Customers are reassured by Gold Boutique's lifetime warranty, 30 day money back guarantee and free insured/traceable delivery.
Philip Jones Jewellery
Philip Jones is a UK based jewellery designer and manufacturer specialising in pieces made with Crystals from Swarovski. Philip Jones Jewellery has a large collection of hundreds of classic and contemporary pieces in silver, gold and rose gold plating with new styles added monthly. Philip Jones ship orders within 24 hours and has a very (99.9%) positive customer satisfaction rating on eBay. Bargain hunters looking for something a bit special should regularly check-out Philip Jones Jewellery's daily online deals that offer discounts of around 75% off its store prices.

Goldsmiths Jewellery
Goldsmiths is the largest high quality jewellery and watch specialist in the UK, trading since 1778 and now with more than a hundred high street shops. Goldsmiths is also the world's largest distributor for the most sought after jewellery and watch brands including Rolex, Omega, TAG Heuer and Michael Kors. For the ultimate luxury shopping experience with Goldsmiths, you can arrange a 'By Personal Appointment' service that can be requested in-store, by telephone and video appointments, giving you a fully personalised shopping experience with a dedicated member of the Goldsmiths team.

Watch Shop
Watch Shop's concept is simple, offer the hottest watches and jewellery items from over 200 brands including Gucci, Guess, Hugo Boss, Tissot and Casio. Watch Shop prides itself on having one of the most efficient shopping systems available as well as excellent 7-days sales, customer service and a support team giving our customers a seamless experience.

QP Jewellers
Since 2007, QP Jewellers has been a trusted specialist in the UK's largest collection of gemstone products that typify excellence in high quality jewellery and hand-crafted individual jewellery pieces. Jewellery available includes earrings, necklaces, rings and bracelets in 9-carat yellow, white and rose gold, gemstones including Amethyst, Aquamarine, Citrine, Diamond, Emerald, Garnet, Opal, Pearl, Peridot, Ruby, Sapphire, Tanzanite and Topaz. All items go through stringent testing and hallmarking processes before being dispatched to customers. QP's customers are reassured by a lifetime warranty and 30 day money back guarantee along with free delivery by DHL Express or FedEx Express - fully insured and traceable.

Purely Diamonds
Purely Diamonds is a British, family-operated diamond jewellery design studio specialising in the design and manufacture of diamond jewellery. With more than 40 years experience sourcing exceptional diamonds and creating beautiful diamond jewellery, Purely Diamonds does not outsource anything and creates all its jewellery at its workshop/studio in London. Purely Diamonds is a perfect destination for customers looking to purchase engagement and wedding rings, eternity rings, diamond earrings, bracelets, pendants and lots more.

Minha Latina silver jewellery
Minha Latina is a jewellery store with amazing pieces of sterling silver. Each of Minha Latina's customers has the ability to purchase jewellery items with 'Buy Now - Pay Later' with free UK delivery. All of Minha Latina's silver products comes directly with a signature jewellery box (that can be used for gifting purposes) and a jewellery cleaning cloth. All that in an environmentally-friendly package for free, as a gift for being a Minha Latina customer.
Lily Charmed
Lily Charmed sell jewellery with meaning - design your charm jewellery then add a message to create the perfect gift. Providing inspiration for the perfect gift, you will design your own charm jewellery with a fun drag and drop design tool then add your own unique messaging or choose from some ready-made suggestions. The Lily Charmed jewellery collection is constantly evolving with new products launched regularly throughout the year so it's worth occasionally visiting the Lily Charmed website to see what's new. You'll discover a fascinating variety of unique jewellery from high fashion to themed collections in sterling silver and gold plated silver. Lily Charmed's customer benefit from free UK shipping and a free gift wrap service.

ROX luxury jewellers
ROX is the home of diamonds and thrills combined with audacious creativity and outstanding customer service. ROX offer clients a truly unforgettable service reflective of the precious purchase they are about to make. ROX help couples capture their love story with their collection of exquisite diamond engagement rings as well as play host to beautifully crafted diamond jewellery and silver designer jewellery collections. ROX is also home to some of world's most sought-after watch brands including Audemars Piguet, Bremont, Chopard, Gucci, Hublot, TAG Heuer and Zenith to name just a few.
Mon Bijoux
Mon Bijoux is a London based company formed in 2010 and promise 'A Bangle For Every Wrist', inviting visitors to its website to explore a vast range of bangles in mini, small, standard and large wrist sizes to find your perfect fitting bangle. Mon Bijoux are creators of magnificent, hand crafted sterling silver jewellery at an affordable price including lockets for those special memories. Mon Bijoux also offer customers a chance to have messages engraved on any piece of jewellery, in any font, or even in your own handwriting or your children's handwriting.

Nichelle Jewellery Design
Inspired by travel, culture, beauty, creativity and skilled engineering, Nichelle Jewellery Design was founded in 2010 via a collaboration with award-winning jewellery designer Richard Llynfi and business consultant Luke Richard. Nichelle Jewellery Design is now a designer jewellery brand that specialises in unique, modern, and stylish jewellery for all occasions. Nichelle's products are suitable for both men and women and our collections boast's designer jewellery items made from Sterling Silver, 9ct Gold, Rose Gold Titanium, Steel, Tungsten and Fine Leather. Items stocked by Nichelle Jewellery include designer earrings, necklaces, bracelets, pendants, cufflinks and bangles. Designed, engineered and produced to a high standard, all Nichelle Jewellery items showcase quality and modern-styled designs.