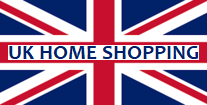 UK Home Shopping > Jobs & Recruitment
Sub Categories - None
---
Learning247
As one of the market-leaders in distance-learning and self-study multimedia-based training, Learning247 provides the most cost-effective route to enable you to update and improve upon your skills and all without the massive prices that are regularly seen throughout the training industry. Learning support and training is available for IT certification, web and graphic design, business and accounting, project management, CAD, lifestyle, health, social care, personal development, languages and more.
Music Gateway
Music Gateway is a market-leading platform designed for mass market creatives, amateur musicians and professionals working in the music industry, media, advertising, gaming, television, film and across all other creative sectors worldwide. Music Gateway is accessible via monthly and/or annual subscription accounts so you only have to remain part of Music Gateway for as long as you want or need to. Music Gateway's website contains multiple tools to streamline workflow, cloud storage and a jobs marketplace packed with a wealth of high-level work opportunities in the music and entertainment industries. Music Gateway market, advertise and promote their users content to the biggest media platforms including Spotify, YouTube, radio, TV, social media and search engines. If you're unsure, you can take advantage of Music Gateway's fourteen-day free trial to see if it's perfect for you.
Totaljobs
Totaljobs is trusted by UK employers and recruiters of all sizes to help them hire the ideal people that their businesses need. With more and more people looking for a new job, now is the time to make sure you're doing all you can to get the best talent through your door. You know the skills and experience your business needs and Totaljobs know how to find the people to match. Totaljobs provide all users with market-leading tools so you can find the right hire for every role, every time.