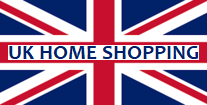 Sub Categories - None
---

Get Car Mats
Get Car Mats is an online store where you can, um... get car mats! In fact, Get Car Mats is one the UK's biggest and best suppliers of car mats for just about any make and model of vehicle with an extremely easy-to-use search or category selection to quickly find the perfect car mats for whatever car(s) you are driving, buying or about to sell. Where necessary, the car mats are supplied with clips to ensure your mats stay in place throughout every journey. Get Car Mats supply thousands of different mats from budget to premium quality (all made in the UK) and they all come with the added benefit of free delivery and a six-month guarantee.

Parts For All Cars
Parts For All Cars is the online retail store for The Parts Alliance, a multi award-winning network of car parts distributors with more than 450 years of combined aftermarket experience and over 170 stores across the UK. The company's website enables you to buy car parts online for fast home delivery or collect them for free from your local Parts Alliance distributor. Technical advice is on-hand from motor experts with helpful, friendly support to assist you with your purchase and free UK delivery is available.
Volter Electric Scooters
Volter Electric Scooters have a slogan - "100% electric. 0% compromise." and the company is passionate about its causes, rethinking urban transport and cutting back on carbon emissions, one ride at a time. Volter's electric scooters will confidently get you from A to B (and just as importantly - back again!) with a range of best-quality, first-class range, IP55 waterproofing and all with the extra benefit and peace of mind that comes with 'on-the-go' phone charging. Volter is firmly committed to environmental change and to back this up, for every electric scooter sold, Volter will pay to plant a tree right here in the United Kingdom.
Demon Tweeks
Since 1971, the aim of Demon Tweeks has been to give UK customers the most complete and innovative motorsport product range available. So, no matter what your level or discipline, Demon Tweeks can help drive you to realise your motorsport ambitions. Demon Tweeks' passion for everything motorsport-related carried over from the track and onto the road. Experienced modifiers within the business helped Demon Tweeks to establish the Performance and Road Tuning arm of Demon Tweeks. Just like its Motorsport department, Demon Tweeks has built a world-class range of products with everything needed to tune up, style and enhance the performance of your car. It is this passion for petrol which led Demon Tweeks to establish a Motorcycle department. Whether you ride sports, cruiser, adventure or MX you can rest assured that you have access to the same world-class product range.
The Battery Guys
The Battery Guys is a supplier of vehicle batteries (cars and vans mainly). With the goal to make the task of buying car batteries online, or batteries for any vehicle a simple, quick and painless task, The Battery Guys focus on offering a quality service as well as reliable batteries. The Battery Guys offer next day free delivery to ensure you get your battery as soon as possible, complete with a four years guarantee on most batteries. You can also buy batteries for light commercial vehicles, mobility vehicles and recreational vehicles (RV's) and caravans.
Holden Vintage & Classic
Holden Vintage & Classic mail order company was established in November 1988. Located in Herefordshire, England, the company now sells a wide product range including motoring and country clothing, accessories, books, DVD's and tools for the garage or workshop. Holden Vintage & Classic supply a vast range of classic car parts, motoring accessories for the car enthusiast and a wide range of motoring clothing including Belstaff jackets, Aviator jackets, goggles, gloves and helmets.
DIY Car Service Parts
Established in 2015, DIY Car Service Parts is ideal for people who are interested in car parts or simply put, auto DIY-ers. DIY Car Service Parts stocks hundreds of thousands of vehicle parts and this collection only gets bigger every month. If you are unsure which parts are best for your make and model then you can use the DIY Car Service Parts 'car part finder' to choose from their extensive stock of high-performance brands. You'll find everything you need for your motor here including car braking, service parts, electrical and lighting, lubricants and fluids, valeting, tools and more.
The Green Spark Plug Company
The Green Spark Plug Company was established in 1980 and are experts in veteran, vintage and classic engines. Whether it is for cars, motorcycles, lorries, motorboats, tractors, stationary engines or boats, you should find what you're looking for here including ignition, wiring, batteries, fuel, lighting, switches, dynamos and starters, transmission, tools and loads more. The Green Spark Plug Company offers lots of brands including NGK, Denso, Bosch, Champion, Beru, Sealey, Draper, Durite, Laser tools, Gunson, Lucas and Remax. Regular sales and discounts can be found on the company's website.

ParkBee
ParkBee helps users discover affordable parking in safe, secure and ideal locations that were previously hidden. Whilst UK streets are getting more congested, ParkBee is on a mission to 'Keep Your City Moving' by getting cars off the street and into existing and under-utilised parking spaces across private car parks and some of the UK's best-known public car park operators and hotels. ParkBee's smart-tech allows you to open barriers and automated gates through the tap of a button on your smartphone so there's no need to fumble around with coins and paper tickets.

QDOS Breakdown
If, like us, you've had the unpleasant experience of sitting in a broken-down vehicle that you have no idea how to fix (or what's wrong with the stupid thing) then you'll already know the importance of having some kind of roadside assistance breakdown cover. The only downside to this, in our experience at least, is that none of the 'big boys' (AA, RAC, etc.) have ever lived up to their claims of being able to repair vehicles at the roadside. In effect, we were paying just to have our vehicle towed home and we're damn sure we could've paid a lot less just for that service. This is where QDOS Breakdown is different, managing to repair four out of five vehicles at the roadside, enabling you to get on with your day or night with a working vehicle. QDOS Breakdown is definitely worth considering over the better-known competition and in our opinion, is a far superior alternative including arrival time, costs and quality of service. QDOS charge no callout charges or excess.

FlyRide electric vehicles
FlyRide is a UK leader in the selling of light electric vehicles such as e-bikes, e-longboards, e-scooters, e-skateboards, etc. FlyRide aim to deliver 'a great customer experience' and do this by offering high quality, well-priced electric vehicles, regular discount promotions and offers, plus a 'live chat' facility enabling you to discuss any questions immediately with one of FlyRide's experienced team members. FlyRide also offer options to spread payments over time if you're looking to purchase a particularly high-end priced e-vehicle.