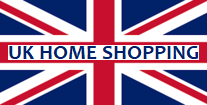 UK Home Shopping > Photography
Sub Categories - None
---
Pixum UK photo services


Pixum is an award-winning provider of online photo services here in the UK and also in Europe. Pixum comes highly recommended by expert photography publications and services, ie. ePHOTOzine.UK and has won numerous awards for image quality, service and reliability, which are all vital ingredients to the presentation of any premium-quality photo. Pixum sell photo books, photo prints, posters, canvases, gifts, calendars, puzzles, greeting cards and many more photo products.
PicStop

PicStop is one of the UK's favourite online photographic retailers. PicStop is an online-exclusive photo-retailer and so can pass on savings in the form of great prices to customers. PicStop has a huge range of equipment including photographic and related products, digital cameras, camera accessories, Smart Home devices, telescopes and mobile phone accessories. Established in 2000, PicStop provides an excellent service which is evident from the many happy customer reviews.
Inkifi prints


Inkifi is the UK's no.1 choice for creating beautiful prints from Instagram, desktop and mobile photographs. With a firm focus on quality, design and environmental sustainabilty, Inkifi has become an industry leader in providing personalised gifts to customers across the UK and worldwide. Inkifi offers a wide range of professionally-developed products including photo tiles, retro prints, square prints, photostrips and photo books. Inkifi takes pride in creating fabulous products which are also kind to nature and donate a percentage of annual turnover to environmental causes.
Jessops


At Jessops online store you can shop from a huge range of cameras, lenses, photography accessories, videography, drones, gimbals, printers, binoculars and telescopes. Jessops is an iconic UK retail brand which opened way back in 1935. With an online and high-street presence, Jessops has an unrivalled reputation as the UK's leading photographic specialist, due in part to its highly trained staff and wide range of excellent quality hardware, accessories, products and services.