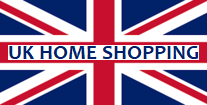 UK Home Shopping > Sport & Fitness
Sub Categories - None
---
Sweatband

Sweatband's mission is to be "the ultimate active sports equipment super store". The Sweatband range covers multiple sports and includes equipment for tennis, badminton, squash, golf and fitness accessories. All major brands are available including Head, Wilson, Nordic Track, Suunto, Life Fitness and Slazenger to name a few. With a trading history spanning over more than a decade, Sweatband has literally served hundreds of thousands of happy clients across the UK. Free delivery available.
Golf Support

Golf Support is your 'one stop shop' for all your golfing requirements, offering a 'Price Beat' policy which ensures the UK lowest online prices for Golf Support's customers. The team at Golf Support includes five PGA Professionals. Aftersales service is of the highest standard. You can buy discounted golf equipment at Golf Support's website including clubs, balls, gloves, clothing, waterproofs, bags, training equipment, trolleys and more. Gift vouchers are also available to buy for an ideal present for the golfing enthusiast.
LIVALL helmets

LIVALL make smart cycling, ski and urban tranport helmets. The helmets have added features such as a Bluetooth connection so you can make hands-free calls, speakers for music, use indicators, brake warning lights, a fall detection alarm, etc. The helmets are compatible with Apple iOS and Android devices and are designed to be modern, stylish and ergonomic for all users. LIVALL's ski helmets include advanced safety features such as SOS alarm, PTT Walkie-Talkie, GPS voice navigation and statistic log.
UK Soccer Shop

UK Soccer Shop is a popular UK supplier of official football shirts, training wear, football gifts and soccer merchandise. UK Soccer Shop stocks all the leading club and international teams including Barcelona, Chelsea, Manchester City/United, Liverpool, Spain, England, Arsenal, Real Madrid and literally hundreds more clubs. UK Soccer Shop also sells a large number of football shirt personalisation options including authentic name and numbers, sleeve patches and more. See the website for regular discount codes, free shipping and money off promotions.
Fitness Options

Fitness Options is one of the UK's longest established and most respected fitness equipment specialists. The Fitness Options online store is packed full of the latest fitness equipment on the market, some exclusive to Fitness Options. You could be thinking of setting up a home or corporate gym, achieving a specific goal such as cardiovascular fitness, strength, bodybuilding or weight loss. Whatever your fitness requirements, Fitness Options can fulfil them.
Wiggle Online Cycle Shop


Wiggle Online Cycle Shop claim to be the UK's number one online bike and cycle shop with a deep history and passion for cycling. Top quality mountain bikes, road bikes, bike parts and cycle accessories are all available to buy, available with free delivery. Wiggle Online Cycle Shop stock all key cycling brands including Shimano, Kona, Assos, GT, Race Face, Gore Wear, Endura, dhb, Campagnolo, SRAM, Cateye, Northwave, Eastway, Nukeproof and literally hundreds more. You can also choose from a wide range of Run, Swim, Tri, Gym and Outdoor products from top brands including Adidas, Under Armour, Huub, Reebok and The North Face.
Vivomed


Vivomed is one of the UK and Ireland's leading sports physiotherapy suppliers to many professional rugby, soccer and other sports teams. Vivomed's first aid supplies and kits are comprehensive for all levels of participation in sport but also manufacture a complete range of high quality tapes used by sports enthusiasts which provide an alternative to branded tapes at a fraction of the cost. Vivomed is an official distributor for several international companies to the UK and Irish markets including Push & PSB braces, Mueller Sports Medicine, Soothing Touch Massage products and Heartsine defibrillators.
BTR Direct Sports


BTR Direct Sports has been selling high quality cycling bags, high visibility clothing and bike accessories since 2006 including bike bags, phone mounts, high visibility jackets and gilets, backpack covers, helmet covers and sashes, hydration packs, bike covers, lights and tool kits. All of BTR's products are robustly tested to ensure that customers receive a quality product for an attractive price. Customers can take assurance from BTR's no-quibble return policy and free postage and packaging.
ProForm Fitness

ProForm is the brand of choice for people seeking a serious, high performance workout. ProForm lead the way in performance and innovation, introducing the latest technologies and becoming the world leader in home treadmill drive systems, cushioning, interactive training and elliptical technology. Thanks to cutting-edge advances in cushioning, electronics and reliability, the treadmills sold by ProForm Fitness have become the overwhelming choice of fitness enthusiasts throughout the world. ProForm offer free delivery on all products listed on its user-friendly website.
Kicksport

With a strong appreciation and passion for the martial arts sports, Kicksport is the equipment specialist, providing quality clothing and exceptional customer service to all. Kicksport understands the importance of needing the correct yet comfortable clothing and apparel within the martial arts sports and prides itself as the fast-growing equipment specialist supplying and providing for the Taekwondo, Karate, Kickboxing and Judo market. By offering a wide range of authentic uniforms suitable for every generation, its lightweight and soft-touch material helps the journey to black belt even more enjoyable. It's the original style, is also available in a variety of sizes and variations, as Kicksport believes in accommodating quality clothing and exceptional customer service to all. Ideal for both amateur and competitive goers, the high-quality protection gear and accessories are the essential and perfect addition for safety. Kicksport is proud to feature that their collections are WKF (World Karate Federation) and WAKO (World Association of Kickboxing Organisations) approved as well as access to other brands such as Hayashi, Addidas, UFC and more.
TLC Sport


Established in 1984, TLC Sport is a leading producer of designer women's sportswear offering a huge range of gym clothing, yogawear and beachwear. TLC Sport is best known for a hugely successful slimming bottoms range made with exclusive 'Figure Firming' fabric produced in more than twenty different styles, cuts and colours to ensure that every women finds her perfect pair. TLC Sport offer a one year guarantee on their entire 'Bottoms Collection' and is one of just a small number of officially licensed UK stockists of American sportswear brand 'Ryka', who specialise in athletic footwear for women.
Surprizeshop Ladies Golf


Surprizeshop Ladies Golf is a market leader in the supply of ladies golf accessories, apparel and gifts, providing an extensive and unparalleled range of ladies golf products and there is always something new that keeps the shop collection fresh. Surprizeshop has built a reputation with its customers as being reliable, approachable and accessible. This is evident from the positive online reviews. Surprizeshop's range includes golf accessories, clothing, personalised items and a full range of Lady Captain products. Surprizeshop offer a bespoke collection of Lady Captains gifts that change each year.
MoveGB fitness network


MoveGB is a fitness subscription platform that gives members a choice of hundreds of different, fun activities and classes which can be live streamed, done on demand or at local venues - offering everything from yoga and gym passes to twerking and rock climbing. Created by fitness entrepreneur, Alister Rollins, MoveGB has now grown to a number of cities and towns across the UK. Rollins could see that people needed more access, flexibility and variety when it came to fitness - MoveGB was born, based on the science of what keeps us active and contributes to living a healthy and happy life - science backed by studies from Sport England which demonstrate that when consumers have greater variety and flexibility, they are considerably more likely to stay on the fitness-track.