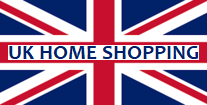 Sub Categories - Lingerie & Underwear - Socks & Shoes
---
Preworn


Preworn is the UK's largest seller of quality second-hand clothing with around 1 million items in stock across 10k+ brands. Help in the fight for a sustainable future and get kitted out in quality controlled and often unique items at affordable prices. Preworn launched in 2019 and is 'leading the circular fashion revolution'. Millions of items have already been saved from landfill, 500k happy customers (and counting) are saving their hard earned pounds, plus 15% of your order goes to a charity of your choice, selected from Preworn's Charity Partners page. At Preworn all your clothing needs are met and those of all your family too. Shop by item, brand, size, price, material, colour and/or condition - the majority of which range from 'Just Like New With Tags' to 'Good Condition', with a tiny collection of items marked as 'Fairly Good Condition With Signs Of Wear'. Preworn also has a rewards/loyalty program in which points are redeemable for discounts and free deliverly. Earn points for simply signing up, placing orders, liking/sharing and referring friends who'll also get a 10% off coupon. We can't say enough good things about Preworn, it's a great way to contribute and save. We're sold!
3Retro


3Retro is the leading online store for officially licensed retro football shirts, track jackets as well as branded retro sportswear from Umbro, Admiral, Bukta and the leading supplier of official retro football shirts, Score Draw. At 3Retro you'll find a large section of football shirts from some of the most iconic events in footballing history including the 1966 World Cup and Euro 96. Quality replica shirts from the English/Scottish Premier and international leagues + more with free delivery on orders over £60.
Guards London menswear


Guards London is a UK menswear brand in the smartwear and outwear market. Guards London has years of experience in the design and manufacturing of men's raincoats, casual coats, gilets, blazers and bespoke suits including the popular Montague Reversible raincoat line. You can also buy custom designed raincoats ordered from the comfort of your home, direct to your door. Established and based in the industrial heart of Spitalfields, Guards London say that they hold the city at its core, in the name and in the product where a quintessential heritage underpins every one of their designs. Sounds good.
Needen UK

Needen UK offer a wide range of clothing, blank apparel and accessories with some of the best prices available online for thousands of items from many famous brands such as B&C, Beechfield, Fruit Of The Loom, Gildan, Westford Mill and many more. Needen's brands have all been carefully selected to answer the highest customer demands whilst also respecting everyone's tastes and preferences with lots of options across different sizes and colours.
Spiral Direct

Spiral Direct is a long-established brand specialising in heavy metal and gothic fashion with men's and women's alternative clothing. Spiral offer top quality screen-printed clothing including t-shirts, hoods, women's gothic fashion garments and accessories as well as a range of posters, calendars, clocks, bedding, toys and more. Spiral's artwork covers a range of themes from tribal designs, gothic, horror, fantasy and fetish to vintage fashion and distressed. Spiral Direct's artwork designs include heavy metal reapers and skeletons, gothic angels and spirits and fantasy figures such as dragons, fairies, vampires and werewolves. The online store is packed with attractive items including a range of men's alternative clothing, ie. t-shirts, hoods, long-sleeved t-shirts and jackets, plus an ever-growing women's gothic fashion range which includes plain and printed dresses, skirts, fitted tops, camisoles and corsets. The Spiral kids' collection has a range of t-shirts, hoods and babygrows.
Katch Me women's clothing

Katch Me wants to be your go-to online women's fashion clothing store. Katch Me specialises in fun, fashion and affordable pieces for every girl (their words!). Katch Me launched in the UK in 2018, following the latest trends in fashion and pop culture and has since seen rapid success with literally hundreds of thousands of visitors to Katch Me's online clothes shop - EVERY month. Generally speaking, Katch Me's customers choose to shop online at this retailer because as well as keeping up with the latest existing trends, Katch Me also helps to create them with products inspired by catwalks, celebrities and leading influencers of the moment. Free UK next day delivery is available for when you really need that new dress, hat, shoes, t-shirt, loungewear or whatever item right now. Maybe there's a party tomorrow and you want to show up in style and outshine the hostess. Do it.
The Seamstress Of Bloomsbury


The Seamstress Of Bloomsbury is a vintage revival clothing company boasting a rich history and great heritage. Many different events use The Seamstress Of Bloomsbury's clothes including World War re-enactment groups, singers, vintage lovers, swing dance groups, jive dance groups and more. If you have attended vintage-themed events such as Goodwood Revival, Twinwood Festival, The Vintage Festival and various other vintage-inspired and themed events then there is a good chance you have already seen The Seamstress Of Bloomsbury's skills in action.
The British Belt Company


Shipping worldwide from its factory and warehouse in Rutland, East Midlands, UK, The British Belt Company is a traditional belt manufacturer but also make a selection of braces, bags and small leather goods. With a passion for the centuries old traditions of leather working, The British Belt Company has built a reputation for the finest leather products, supplying to the most renowned stores. All belts are handmade in the Rutland factory.
RocknRomance vintage clothes

RocknRomance produces classic-style clothing for the modern woman, strongly inspired by fashions of the 1940's and 1950's. The vast clothing range available from RocknRomance is very versatile and can be worn by anyone for day, evening or even work. Clothes include classic vintage style dresses, blouses, skirts, jackets, accessories and even some homewares. The styles lend themselves to the specific looks of PinUp, Rockabilly, Classic, Authentic and Swingtime. RocknRomance also sell a lot of items to ladies that are going to special occasions such as weddings, christenings, job interviews and birthday parties.
Simply Hike outdoor clothes


Simply Hike is your 'one-stop-shop' for everything you will need for your outdoor adventures. Catering to the hiking, walking, skiing and camping market, Simply Hike stock a huge range of quality products from the most well-know manufacturers like The North Face, Berghaus, Outwell and Vango. Simply Hike also sells a number of boutique brands like Didriksons, Salomon, Osprey and Montane, who offer alternative ranges for those looking for something a bit different. Simply Hike's range of outdoor clothing includes waterproof jackets, fleeces and walking trousers and sizing includes everything from XS to XXXL including women's sizes 8 through to 20.
Van Mildert fashion

Van Mildert is one of the UK's leading independent fashion stores with both a high-street and online presence, retailing designer menswear, womenswear, footwear and accessories. Van Mildert has won multiple awards including three prestigious Drapers Awards and stocks some of the world's most desirable brand names including Stone Island, CP Company, Adidas Y-3, Armani Jeans, Hugo Boss, Paul Smith and Vivienne Westwood.
TOFFS retro sports

TOFFS is the UK's largest manufacturer and retailer of authentic retro football and rugby shirts. The TOFFS range covers the period from 1875 to the early 1990's and includes club and national team shirts from all over the world. All of TOFFS shirts are made in the UK. As well as sports shirt, TOFFS also sell retro track tops, t-shirts, vintage hoodies, sport DVD's, books, scarves, prints and more.
Apposta shirts for men


Apposta is an award-winning brand for made-to-measure and customisable shirts for men. Apposta blends 4th generation Italian shirtmaker heritage with an innovative and intuitive online customisation experience. Every shirt is individually manufactured for each customer. On Apposta's website, you can create your own shirt by either customising one of the existing proposals or creating one starting from the fabrics. With more than 4000 of the best Italian fabrics, Apposta provide the widest selection in the market. To guarantee satisfaction, Apposta offer a perfect-fit guarantee - if you're not satisfied then Apposta will amend it free.
Planet Warrior recycled yoga wear

Planet Warrior is a luxury eco-friendly yoga and active wear brand based in the UK that prides itself in producing products that are made from recycled plastic bottles and eco rubber. On average, one yoga outfit is made from fifty recycled plastic bottles. Even the packaging of these luxury products is gorgeous and super eco-friendly from the recycled tissue paper to biodegradable stickers and no plastic tag policy. In addition to yoga wear, Planet Warrior also sells leggings, t-shirts, jumpers, gift cards, yoga mats and more - all recycled for a happy planet.
The Kids Outlet Online


The Kids Outlet Online was founded in 2015 and offers big savings on little clothes - up to 60% off the high street children's clothing brands you know and trust. The Kids Outlet sell branded clearance, primarily ex-chainstore clothing as well as clearance licensed character clothing. Ex-chainstore means items that have been created for a major high street retailer who either cancelled the order or had surplus stock. As required by the high street stores, all brand names and store labels are removed - thus lowering the market value significantly. The result to the customer is an item of very high quality and design, made for a company they know and trust, for a massively reduced price. This is a very appealing concept when it comes to baby and childrenswear, as high quality, durability and good fabrics are necessities, yet this is usually very expensive.
8ball t-shirts

8ball sell literally thousands of unique t-shirts online with more designs being added all the time - and you won't find any of them on the high street. 8Ball started in 1998 and since then have gone from strength to strength, always priding themselves on quality and excellence. From pop culture to politics, from geek life to thug life, from retro to sci-fi, 8ball's ever-expanding range of original 100% cotton t-shirts will always be the coolest items in anybody's wardrobe. 8ball also sell sweatshirts and regularly run sales so keep an eye on 8ball's website for some generous discount offers.
Raw Denim

Raw Denim offer great deals on men's fashion clothing including men's jeans, clothing, footwear, accessories and much more. Raw Denim is a leading contemporary designer, showcasing numerous top menswear brands including ETO Jeans, Enzo Jeans, Bound By Honour, APT, BCB, Kruze, FBM and Converse. Raw Denim offer free UK delivery, worldwide shipping and exclusive discounts for both UK and overseas customers. Take a look at Raw Denim's website to discover why they are featured in many of the UK's top fashion consumer magazines such as FHM, Menswear Insight, Drapers and GQ.
Popgear T-Shirts

Popgear is on a mission to 'empower pop culture fans of all ages to show the world what their fandom means to them'. Popgear reckon that where some people might see only a simple Minecraft t-shirt or Barbie jumper, 'we' (that's you and them, apparently) see a way for kids and adults to express their identity to anyone and everyone. What Popgear boast of having that's different is a product made from passion - a true passion for pop culture. Whether that's the joy you feel during the opening night of your favourite movie or the memories you create at your first music festival. Everything Popgear sells is intended to encapsulate that passion. Designed, made and sold for the fans, by the fans - check out Popgear's website.
Joseph Turner Shirts


Based in the heart of Yorkshire and with a heritage rooted in the textile industry, Joseph Turner sell a range of quality men's clothing including formal shirts, tailored jackets, outerwear, knitwear, trousers and footwear. Every piece in the Joseph Turner collection is crafted to exacting standards from the working button cuffs on tailored jackets to the traditional construction of Joseph Turner's shirts and the extra detailing on their casual wear. Keeping things British, Joseph Turner Shirts use many traditional UK suppliers with centuries of expertise and knowledge between them for the most striking and comfortable results.