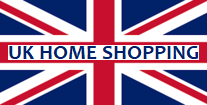 UK Home Shopping > Clothing > Lingerie & Underwear
Sub Categories - None
---
Dead Good Undies
Founded in 2007 and located in the UK with worldwide distribution to more than 80 countries, Dead Good Undies is a leading online retailer in men's fashion underwear and swimwear for men, stocking all sorts of everyday, classic and sexy designs. From thongs to boxers, briefs to long johns, plus t-shirts, tops and socks, Dead Good Undies is unique and aim to get all week-day orders shipped before 3pm the same day.
Daylong compression support hosiery
Daylong is a leading UK compression support hosiery store, selling online an impressive range of graduated compression support stockings, tights, socks, maternity tights, accessories and more. Daylong also provide anti-Cellulite hosiery to thousands of men and women in the UK who need support for conditions such as DVT (Deep Vein Thrombosis - support socks can be used for long journeys and flights), varicose veins, Lymphoedema or simply tired aching legs. Daylong is backed by a supplier of quality compression garments to the NHS for more than half a century.

Belle Lingerie
Belle Lingerie means 'Beautiful Lingerie' and that is exactly what's on offer here, at excellent prices. Beautiful lingerie is available from Belle Lingerie in a fantastic range of sizes, offering lingerie and cup sized swimwear from AA cup to K cup. Price is important and Belle Lingerie understand that internet shopping is about getting the perfect item at the right price. Belle Lingerie's team spends time looking for attractive lingerie offers from leading manufacturers like Curvy Kate Lingerie, Freya Lingerie, Fantasie Lingerie, Panache Lingerie and many more.

Vollers Corsets
Vollers Corsets is reputed to be the oldest established corset makers in the UK, opening for business way back in 1899 and still UK-based. As well as stock a huge range of corsets, Vollers offer a made-to-measure service that can be completed online. Vollers sell throughout the UK and worldwide and 100% of its corsets are designed and made in its factory in Portsmouth UK. Free shipping is on offer to all UK customers. Corset options include underbust, overbust, leather corsets, bridal corsets, PVC corsets and loads more all available at excellent prices via the Vollers Corsets website.

KnickersBoxersGlory
KnickersBoxersGlory offer a huge range of lingerie, swimwear, nightwear and loungewear from top brands with UK customers benefiting from free delivery on every order. Established in 2007, KnickersBoxersGlory has a proven track record of delivering high quality products to its customers with a vast stock of top lingerie/swimwear brands including Freya, Fantasie, Wacoal, Curvy Kate, Naturana, Panache, Wonderbra, Shock Absorber, Elomi and Gossard. KnickersBoxersGlory has a large range of nightwear, onesies, pyjamas and dressing gowns for women, men and children including cool licensed products such as Batman, Spiderman, Manchester United, Liverpool FC, My Little Pony and Marvel characters.
Unibu British Underwear
Unibu British Underwear offers a range of quality boxers, trunks and briefs for men, plus thongs, hipsters and shorts for women. Unibu's styles come in a variety of colours and sizes, allowing you to find your perfect look and fit. Named as one of the Top 100 Small Businesses in the UK, Unibu British Underwear is ideal for the 21st-century man and woman. Unibu's underwear styles provide all the support you need to get you through the day whilst making you feel confident and comfortable. All Unibu underwear is made in Britain - right down to the last thread. Unibu has taken great care to point out the company is firmly committed to quality across all levels, from the materials used to customer service. Whack 'em on and see if you like them!