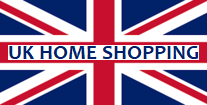 UK Home Shopping > Food & Drink
Sub Categories - Alcohol - Chocolate & Sweets - Coffee & Tea - Energy & Nutrition
---

Lo-Dough
Lo-Dough offer breakthrough low calorie, low carb, high fibre products for those who want to eat more healthily. No matter what diet or food-plan you're on, it's easy to feel like you're missing out or worst still, suffer from food cravings. When cutting calories or following a low-carbohydrate diet, bread is one of the main things people find difficult to cut out. That's where Lo-Dough's creations come in to save the day with a convenient food innovation made entirely from just protein and fibre. It's your answer to reducing calories and carbs in hundreds of various dishes. By using Lo-Dough instead of traditional bread products, pizza, kebabs and burritos become meals that fit perfectly into a balanced and nutritious diet. Lo-Dough's online customer reviews are excellent.

The Vegan Kind
With the number of people going vegan having increased 360% in the last ten years, The Vegan Kind is a paradise you've probably been looking for. As vegans will know too well, shopping vegan can be difficult which is where The Vegan Kind step in to make life a lot easier. Vegan cheeses, meat-replacements and an abundance of milks are available. The Vegan Kind will ship to you an affordable, well-thought-out box of new products every month, showing you all the latest amazing new brands that are appearing every week.

Approved Food clearance food & drink
Approved Food is the original online supermarket specialising in surplus and short dated stock - food that is either near or just past its 'best before' date. This allows Approved Food to pass on huge savings to customers who typically save up to 70% off their grocery shop. Already with more than 50,000 regular customers, Approved Food sells roughly 4000 products on its website and the range of goods has expanded dramatically, now includeing beers, wines and spirits, dietary and fitness supplements, health and beauty products and fresh meats - all at highly discounted prices.

Graze snacks
Graze was born out of a love of real food and a lack of good snacking choices. Graze will handpick your very own exciting snack box and post it straight to you, wherever you are. Explore Graze's range of hundreds of different recipes including reinvented classics like rustic rolled oat flapjacks and unique discoveries like sweet and salty popped corn kernels. Ordering is easy - simply choose your box and tell Graze how often you want it. Decide how much you like the foods in Graze's range - Graze will handpick your box based on your tastes. Your box is then delivered first class to your work or home.

Clearwater Hampers
Clearwater Hampers is one of the UK's largest privately owned gift hamper companies, supplying high quality food hampers and gift baskets for all special occasions including birthdays, anniversaries, Christmas and weddings. The huge range on offer at the Clearwater Hampers website consists of hundreds of gifts, thank you, wedding, congratulations, get well soon and Valentine's presents. Clearwater Hampers even has a 'Create Your Own' section where you can put together your own perfect gift hamper for that special someone (even if it's you!).
British Corner Shop
British Corner Shop is a popular retailer helping people worldwide enjoy Britain's favourite branded grocery products. Making it possible for anyone, anywhere with a taste for the Best of British to satisfy their appetite, British Corner Shop is there for you when you miss tea and biscuits or pies and pork scratchings. British Corner Shop sells more than 10,000 branded British food and drink products so you're sure to find what you want. For international orders, British Corner Shop offer exceptional value international delivery, ideal for the millions of British Expats.
TruffleHunter
TruffleHunter is the UK's leading supplier of fresh truffles and the finest truffle products. TruffleHunter's unique and award-winning products include the finest truffle oils, minced truffles, truffle salt, truffle honey, truffle mustard, truffle mayonnaise and more. TruffleHunter's products are used all year round with different truffles available during different parts of the season. You can also buy excellent gift sets which are perfect gifts for friends, family and loved ones of all ages. For delicious meal and snack ideas, check-out TruffleHunter's website for a vast selection of truffle recipes.

GreenBay vegan supermarket
The GreenBay vegan supermarket is a 100% vegan supermarket offering an extensive range of plant-based food products, cruelty-free beauty and hair products, cleaning supplies and even vegan pet food. In short, GreenBay sell everything you would find in a conventional supermarket but it's all vegan. GreenBay's online supermarket delivers thousands of products across the UK including a huge variety of chilled items like cheeses and meats, 100% vegan of course. GreenBay's admirable mission is to make vegan the new normal by providing an easy, fun and convenient way to shop. All goods are made in the UK with no palm oil or GMO's.

Three Spirit Drinks
Three Spirit Drinks want to to show the world that alcohol-free doesn't mean pleasure-free. After years spent in labs, bars and fields, Three Spirit Drinks have created plant-based alternatives to alcohol that celebrate what you put into a drink, rather than what you take out. Created by a mix of plant scientists, world-class bartenders, hedonists, herbalists and artists, it's probably why they feel, taste and do everything a little differently. Three Spirit Drinks combine plants used for centuries in ceremonies and potions to stimulate the palate, mind and body. Alchemy is at the heart of everything they do, from the plants combined in the drinks to the blending of minds and different expertise of the people who make them. Made in the UK, all drinks purchased from Three Spirit Drinks are vegan, gluten-free and sustainably-packaged. Most importantly, they are 100% alcohol-free and won't ruin your Monday morning!
Little Bakers
Little Bakers create baking kits designed especially for kids, teaching them how to bake properly. Little Bakers only use the finest ingredients and there are no cake mixes in sight. Everything is pre-weighed out so there is no stress, no hassle, just lots of fun with the children! The Little Bakers Club is a monthly subscription and each month your child(ren) will receive their own parcel through the post containing all the ingredients pre-weighed out (apart from things like butter and eggs), a detailed step-by-step guide and a little activity. They could be baking anything from cake pops to flapjacks, to funny face cookies to caterpillar cupcakes. The baking kits are designed for children of all ages and is the perfect, easiest way to help your children learn a vital life skill.

Hydrate Bottles
Hydrate Bottles was born out of a desire to help people to drink more water coupled with a need to drive cultural change and to lower the consumption of single use bottles. Hydrate Bottles has created an innovative range of reusable, stylish and yet practical bottles, designed specifically to meet your needs in any situation or place. Whether you're at work, in the gym or on your adventures, Hydrate want you to always have one of its bottles by your side. Hydrate's bottles can be co-branded and customised to your own wants and needs and come in a variety of fun colours. Hydrate claim to sell 'The Ultimate Bottle Collection' and their stock seems to match that claim with 'super insulated', 24 hours cold/12 hours hot bottles featuring doubled-walled technology.
The Sausage Man
The Sausage Man achieves two things - delivering tasty, high-quality German sausages direct to your door, exclusively to the UK mainland, whilst at the SAME time managing to conjure up images of a popular hen-night attraction. Admit it. The Sausage Man (stop sniggering) has been supplying sausages to business customers for more than fifteen years so sausage-wise, they know their stuff. The Sausage Man is now offering his products directly to customers and the website sells loads of different, yummy-looking food, snacks, sauces, ready meals, meats, desserts and even craft beers! See what The Sausage Man has tucked away for you.