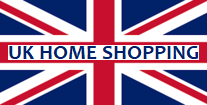 UK Home Shopping > Home & Garden > Furniture
Sub Categories - None
---
Darlings of Chelsea furniture
Darlings of Chelsea specialise in selling high quality, hand crafted leather and fabric sofas and sofa beds through their website in a variety of contemporary designs, asw ell as the more traditional Chesterfield sofas. They also have a fine selection of fabric leather chairs, leather beanbags, leather stools and leather ottomans as well as a new range of stylish sheesham wood furniture. The sofas are not only individual in design but also built to last. Customers can make substantial savings through buying online and these savings are detailed on the Darlings of Chelsea website.
B & Q
B & Q's website has a wide range of products that you can buy for home delivery and products you can reserve to collect later. Browse B & Q's huge range of kitchens, bathrooms, bedrooms, soft furnishings, paint, power tools, lighting and much more. The B & Q website makes it possible to research everything you need for your home or garden project, including products, inspiration, tips and advice, including ideas for making your home more environmentally. You can also use the website's 'store finder' to locate the nearest B & Q for where in the UK you live.
Chic Paradis luxury furniture
Chic Paradise provide gorgeous luxurious furniture at affordable prices and believe that every home should and can look beautiful. Chic Paradis is an online home furniture department store dedicated to sourcing luxury products for elegant living. You will discover a diverse and highest quality selection of furniture plus home accessories on the Chic Paradis website that offers a world of interior design inspiration. From modern high gloss Italian furniture to rustic artisan style furniture, you can easily find everything you need and can feel confident that it has been carefully selected for its style and quality.

Teddy Beau interior design
Teddy Beau was invented to bring sophistication and an elegant touch to any home's interior design. Hand picking extraordinary pieces that are on trend and pieces that you couldn't find in traditional catalogues, Teddy Beau strive to bring you high quality furniture with that visual appeal approach. Beautiful items and furniture available include chairs, mirrors, lighting, tables, benches, candles/candle holders, elegant cabinets, TV units, coasters and placemats, drink cabinets and trolleys and lots more.

Charles Bentley
With more than one thousand products in stock, Charles Bentley offer quality and affordable home, garden and leisure products all under the Charles Bentley brand. Items for sale fall under Home, Garden, Active, DIY, Play and Pet categories with products ranging from outdoor living, furniture, BBQ, camping, sports and homeware products. Charles Bentley sell everything you'd possible need to make your home so there's no place like it.
Luna Tables
Luna Tables proudly handcraft each piece of furniture in their Manchester-based workshop using premium solid oak and walnut, plus superior quality metal table legs. Luna Tables service is fully bespoke so you can have the perfect centre-piece that's tailored to your style and space in your home. By choosing a Luna Table, you'll have treated yourself to a quality, unique product that you (and your jealous friends) can admire and rely upon for years to come. As all of Luna's solid wood tables are made-to-order, a little patience is required for the workshop to make the table pieces for you. Luna Tables aim to deliver your table within four/five weeks of your order being placed and in any event, Luna Tables will keep in close contact with you so you'll know the exact date to expect delivery of your stunning new table.