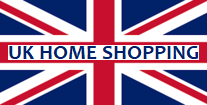 UK Home Shopping > Home & Garden
Sub Categories - Bedroom - Furniture - Kitchen
---

Switch Your Provider
Switch Your Provider is helping thousands of people up and down the UK to get a better deal on their energy and broadband supply. Saving money, going green, cheaper, faster internet into your house, everything's available to discuss at the touch of a few buttons. Simply sign-up at Switch Your Provider's website and enter your energy details - joining is completely free and it only takes a minute. As soon as Switch Your Provider receive your information, the details are compared with energy partners to arrange a better energy deal for you and then a simple switch takes place over the telephone. It's really easy, free and saves you money long after the event. You'll wish you'd done it ages ago.

247 Blinds
247 Blinds claim to be the UK's number one online blinds shop, providing a first class service to all customers from the very first time they use the 247 Blinds website. You can order your blinds and receive them the next day so you can update the look of your home in as little as 24 hours. 247 Blinds has put together the largest range of top quality, made-to-measure blinds on the internet and still managed to keep our prices amongst the most competitive around. Style, quality, choice and bargain prices are the aims of 247 Blinds for their customers.

Simply Electricals
Simply Electricals supply all the top household brands such as Toshiba, Sharp, LG, Samsung, Hitachi to name a just a few. With more than fifty years of combined industry knowledge, Simply Electricals promise the best genuine price along with a personal and professional service. Simply Electricals offer reductions on LCD TVs, Plasma TVs, Home Cinema Systems, DVD Recorders, DAB Radios, TV furniture and hundreds of other products.
Voltacon Solar
Voltacon Solar has an innovative approach to reducing the carbon footprint of its customers, thanks to its commitment to renewable energy and bridging power conversion. With 15 years experience in solar and renewable energy applications, Voltacon Solar has the knowledge required to manufacture complete off-grid and hybrid solar systems that can be used for PV (photovoltaic) and energy storage to provide an autonomous power supply for both residential and commercial applications. To achieve the best energy yield from the solar installations, Voltacon Solar offers customised design services that take into account the environmental conditions for each individual project and optimise the system components. The target is to supply complete systems with 96% efficiency or greater, giving customers an impressive return on investment in less than five years with substantial financial benefits.

Energy Helpline
Energy Helpline help customers save money on their domestic gas and electricity. Energy Helpline compares your prices against the whole of the energy market with the average result being a saving of hundreds of pounds on your energy bills. Energy Helpline currently has more deals with suppliers than any of its competitors, assuring customers by using Energy Helpline they will be offered the very best tariffs.

Cherry Lane Garden Centres
Cherry Lane Garden Centres represent a new wave of specialist horticultural and leisure retailing. Cherry Lane's website offers a huge selection of plants, trees and shrubs as well as an extensive range of value items for the home. If you're looking to adorn your garden with the finest hanging baskets, mini greenhouses, raised planters, wild bird accessories, parasols, gazebos, tables, chairs or children's garden furniture then Cherry Lane is the website to visit.
WarmZilla home heating
WarmZilla is a modern heating company founded by Gas Safe engineers with over 25 years of experience. WarmZilla make it easier for customers to purchase a boiler and get it installed quickly at a fair price from reliable engineers. WarmZilla operate entirely online and don not employ salespeople so their our prices are subsequently much cheaper than other heating businesses. You can get a no-obligation quote on a new boiler and choose an installation date within two minutes. WarmZilla manage to make the purchase of a new boiler exciting by giving away one in every hundred boilers sold. Your boiler comes with a Derek toy with a unique number - if your number is chosen, WarmZilla will refund your purchase completely.
Woodyatt Curtains
Woodyatt Curtains sell an excellent range of made-to-measure nets, curtains and blinds at some of the best prices you'll find anywhere. Buying from the Woodyatt Curtains online shop is simple, easy, fast and secure. Top Quality window treatments specialising in net curtains come as standard at Woodyatt Curtains with custom-made products delivered within 5-7 working days. Woodyatt Curtains also supply venetian, roller and vertical blinds all ready made or made to measure in a choice of colours such as black, blue, white, orange, red and brown, assuring that you will get the perfect finishing touches which perfectly match with your surrounding decor.

Carrs Silver
Established in 1976, Carrs Silver is a prestigious silverware brand, renowned for quality and design. Carrs Silver offer a range of handcrafted hallmarked silver photo frames, gifts, barware and cutlery, made in Sheffield. Carrs Silver's products are stocked by many high-profile retailers such as John Lewis and Harrods and include contemporary and traditional photo frames, ideal gifts for weddings and christenings, tableware including cutlery, napkin rings and candlesticks, plus barware, ie. decanters and bottle coasters.
Lock And Key locksmiths
Lock And Key is one of the UK's largest independent locksmith and security equipment companies established for over 30 years. Lock And Key has the most comprehensive range of door locks, euro cylinders, mortice locks, multipoint locks and padlocks available for next day delivery. Lock And Key offer many specialised services including euro cylinder locks, anti-snap euro locks, security key cutting, padlocks, dead-locks, British standard locks, multi-point locks for uPVC doors, safes, digital door locks, cam locks for drawers and much more to keep your home or office secure from break-in.
Door Handle Company
Trading since 1989, Door Handle Company sell all the best door furniture and fittings from the best UK suppliers. Door Handle Company's website contains helpful information and advice including help with DIY tips and technical advice. Some of the many items available to buy on the website include anti-bacterial door handles, door, cupboard and window furniture, locks and latches, pull handles and grab rails, door hinges, switches and sockets, plus lots more. Door Handle Company deals with the largest door furniture suppliers in the UK such as Carlisle Design Group, Freelan Hardware and most other independant importers and wholesalers.
Vitality 4 Life
Vitality 4 Life is a UK one stop shop for all things health and well-being, hand-picking a product range to make healthy home appliances accessible and affordable for everyone. With over 30 years experience in the industry, Vitality 4 Life's goal is to lead the way by providing customers with the very latest in health technology including the best selection of healthy living products from kitchen appliances to fitness equipment. Vitality 4 Life sell a wide range of healthy appliances and home accessories such as cold press juicers, personal and power blenders, food dehydrators, kitchen and whole home water filters, vacuum sealers, treadmills, vibration platforms, pilates equipment and home saunas.

Verisure alarms
Verisure alarms are the most popular alarm system provider in the UK (and Europe) with more than three million customers. Verisure has a strong focus on quality and service, resulting in home and business customers being among the most satisfied in the industry. Just a few of Verisure's alarm system features include guard response, control from mobile, SOS button, response in less than 45 seconds, no internet connection required, a lifetime product guarantee and 24/7 technical service on-hand. Verisure's alarms can be installed on the same day as seeing a demo of how it works.
Candles Direct
Trading for more than thirty years, Candles Direct is the UK's fastest growing candle retailer offering a huge range of candles and accessories online. Candles Direct stock more than fifty different high quality brands including Yankee Candle, Woodwick, Lily Flame and Wax Lyrical. Candles Direct values its customers highly and puts a lot of consideration into making online candle shopping as fun and enjoyable at possible, always striving to exceed expectations. You will earn loyalty points when shopping at Candles Direct which can then be applied to future purchases to add discounts to your order.
Selections garden products
Formed in 2001, Garden Selections is now one of the largest UK online retailers in the garden and home sectors. Selections offer thousands of products through their online store including essential gardening supplies and tools but also a huge range of outdoor living, bird care and homeware products. Garden Selections have a 40,000sq ft warehouse and stock a massive range of products including garden tools and furniture, barbecues, camping and picnic products, pet care items, wild bird and wildlife products. Selections stock a wide range products from well known manufacturers and importers including Gardman, Kingfisher, Garland, Fallen Fruits, Garden Trading, Landmann, Gardeco, Smart Solar, Tala, Apollo, Eddingtons and many more.
The House Nameplate Company
The House Nameplate Company make a wide range of hand-crafted products in their workshops in North Wales. The House Nameplate Company is the UK's largest provider of hand-crafted house signs and numbers and have more than thirty years experience. Materials include smooth slate, rustic slate, acrylic, portland stone, stainless steel, wood, ceramic, brass and aluminium amongst others. The House Nameplate Company also has a human and pet memorial range with the additional option of having a laser-engraved photograph on most of the slate and granite plaques and headstones, making them unique and personal and all memorials are sandblast-engraved and painted for longevity.

Flooring Hut
Flooring Hut is your home for the very best in all types of flooring. View a vast collection of leading brands such as Karndean, Amtico, Polyflor, Cormar Carpets, manufacturers and ranges of vinyl flooring, luxury vinyl flooring, carpet underlay, wooden flooring, laminate flooring, carpet tiles and related flooring products and accessories. Flooring Hut stock all the leading brands of underlay including Tredaire, Duralay and Cloud 9. In addition, Flooring Hut also has its own exclusive range of value-for-money Comfi underlay. Flooring Hut's stock holding facility enables the company to deliver to your door nearly always in the first instance. Flooring Hut's range of accessories is comprehensive and includes gripper, matting, tapes, adhesives and doorbars/carpet metals.
Happy Homewares lighting
Happy Homewares specialise in interior and exterior lighting including ceiling lights, wall lights, table lamps, floor lamps, chandeliers, bathroom lighting and lots more. As well as the huge lighting selection, Happy Homewares also offer home decor and giftware. Happy Homewares offer quick response time on all queries and a no quibble 30 day return policy. Happy homewares say they pride themselves on offering customers a user-friendly website with thousands of products to choose from. Happy Homewares has been in the home improvement business for many years and only sell the best in quality, offering a 'price beater' guarantee to beat any price of the same product on any other website.
Capitools
Capitools is a UK specialist in the online sale of DIY and gardening products such as power tools, generator sets, compressors, DIY and gardening accessories. Trade tools and accessories are available at the best prices whilst offering customers an excellent quality of service and after-sales care. Hit the Capitools website to look around more than 3000 products and parts in stock at a price accessible to everyone with fast delivery when you hit the 'check out' button.

World Of Wallpaper
World Of Wallpaper is a British family-owned business based in Berkshire. World Of Wallpaper's mission is to provide customers with the best range of wallpaper and decorating products at great prices. World Of Wallpaper has more than forty years experience in the wallpaper industry and has been selling online to thousands of happy UK shoppers for well over a decade. World Of Wallpaper work with the best, renowned brands including Arthouse, AS Creation, Grandeco, Holden Decor, Muriva, Rasch and Vymura.
Capsule Clean vacuum cleaner
The Halo Capsule is a unique cordless vacuum cleaner - the first ever to achieve the high quality required performance and capacity of the very best corded vacuum cleaners on the market. This first domestic appliance made from carbon fibre Capsule is ultra-light and high performance. The team at Halo behind this revolutionary new vacuum cleaner is an exciting new UK consumer appliance start-up who describe themselves as 'problem solvers to identify people's frustration with current products and innovating to offer better solutions'. All looks good and we wonder what Halo will bring to market next.