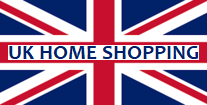 UK Home Shopping > Home & Garden > Kitchen
Sub Categories - None
---
Appliance People


Appliance People has more than sixty years of experience in selling the very best the kitchen appliance marketplace has to offer. Just a few of the leading brands Appliance People work with are Neff, Bosch and Rangemaster. There are great savings to be had through Appliance People's 'multi-buy basket' and if you need advice then Appliance People's expert sales team are waiting on the phone to give you whatever is information required.
Prestige Cookwear

Prestige Cookwear was launched in 1938 to be the pioneers in kitchenware with brands bringing innovation, inspiration, great service and joy to every home. Prestige is for the everyday cooks - they don't create Michelin star cuisine, they just need products they can trust to give them real value for money and a lifetime of fantastic service. Prestige's reputation for great quality and design extends to bakeware, kitchen knives, a fantastic selection of tools and gadgets for all your food preparation needs and the famous Prestige Pressure Cooker - one of the most iconic products of its generation.
Repaircare


Repaircare is one of the UK's leading home appliance repair specialists, offering fixed price repairs on a whole range of kitchen appliances including washing machines, cookers, tumble dryers, fridges, freezers, vacuum cleaners and much more. Repaircare's prices include call-out, evaluation, parts, labour and all safety checks. No hidden extras or nasty surprises. Repaircare offer full UK coverage with a network of more than 500 local engineers. You can book your engineer's visit online, 24/7.
Ninja kitchen appliances


Ninja is committed to positively impacting people's lives every day in every UK home through performance, precision-engineered kitchen appliances that deliver consistently great results. Ninja provide blenders, food processors, choppers, coffee machines and more luxury appliances to adorn your kitchen. Ninja insist they are not satisfied with creating the ordinary, instead breaking through the boundaries of design, excited by innovation. Ninja clearly has a serious passion for constant development and improvement in the design of kitchen appliances, stating that their products exceed expectations and promising consumers more time and effort saving features than what was previously possible. If you're a kitchen/cooking/baking fanatic, you have to admit it's aspirational stuff.